Hot water or cold water high pressure cleaner? How to choose the right one for you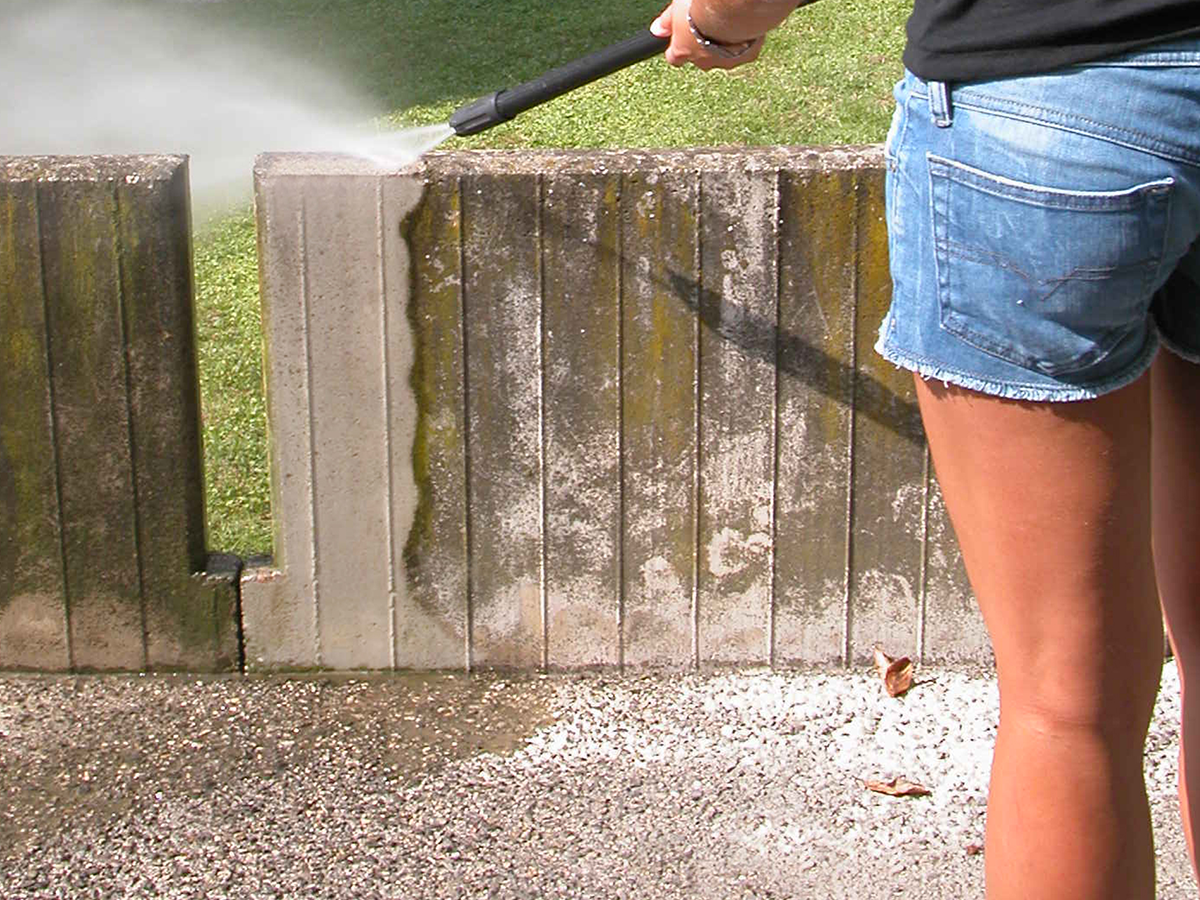 When buying a new electrical appliance, it's important to find the one most suited to our needs. Given the vast range of similar products, yet with important differences and specific characteristics, knowing certain
details can often help us understand which product to choose.
The same applies to purchasing a new high pressure cleaner: should we choose one with hot water or cold water? Let's take a look at the differences between these products and understand which model is actually most compatible with your needs.
What are the differences between hot water and cold water high pressure cleaners?
Speed seekers want a sports car; mountain lovers prefer an off-road vehicle; city dwellers opt for a compact car. Every new purchase responds to a need and specific necessity, and the same holds true for high pressure cleaners. Even in this case, there are many different elements to consider, starting with the type of environment, one's personal habits, and the intended use.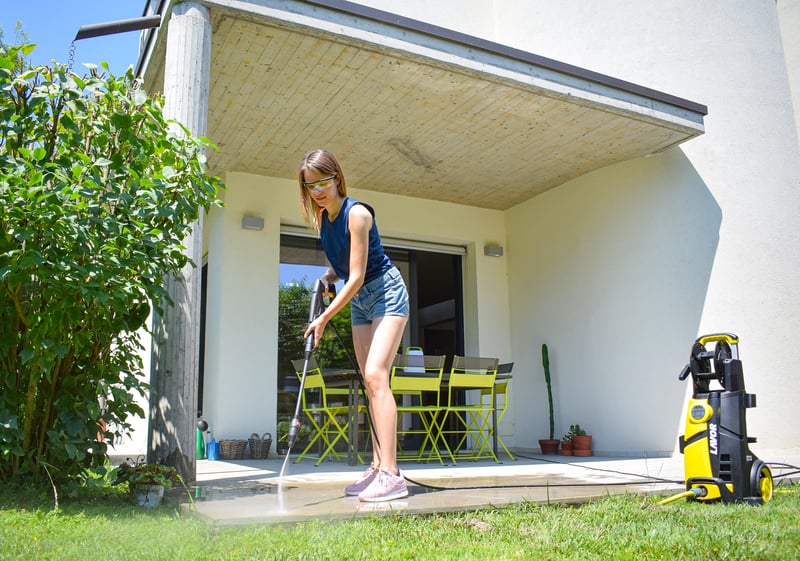 Based on these factors, there are two possible types:
Hot water high pressure cleaners, perfect for removing oily stains, encrustations, and for deep, rapid cleaning. The high pressure water, made to pass through a coil, is heated by a flame generated by a diesel burner: the hot water, combined with the pressure, facilitates cleaning of even the most stubborn dirt, without using detergents. The benefit of these products is that they can also work with cold water alone, by simply not turning on the boiler;
Cold water high pressure cleaners are more compact and easy to handle. Pumps and pistons increase the water pressure, which, thanks to the support of high-performance nozzles, cleans the surfaces of any mud, foliage, soil, and moss.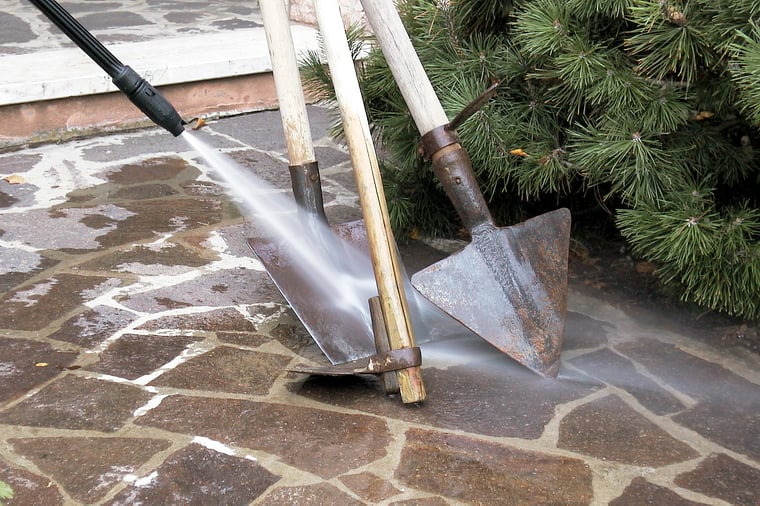 In both cases, excellent results can be obtained in half the time. Domestic high pressure cleaners are perfect for periodic cleaning and to keep the outdoor areas of the home constantly clean, tidy, and orderly, in very little time, but above all with minimal effort. Moreover, the broad selection of optional accessories make them extremely versatile, helping not only with daily cleaning, but also domestic maintenance, such as the cleaning of gutters, roofs, or clogged pipes.
Cleaning and costs: which high pressure cleaner to choose?
For those looking for thorough cleaning of outdoor surfaces and excellent value for money, buying a pressure washer is always an advantage.
In choosing the ideal type, various factors need to be assessed, including price, consumption, scope, and the method of use. To effectively analyse the value for money of domestic high pressure cleaners, it is important to consider that:
the hot water type are more expensive, both to purchase and operate. They are, however, an excellent investment, insofar as essential in environments requiring the regular cleaning of oil, grease, and organic encrustations. In some cases, the use of hot water can improve the efficiency of cleaning by up to 50%. For those who are passionate about cars or motorbikes, or those who own a workshop, or even those who dedicate their time to outdoor works such as gardening or growing fruits and vegetables, a hot water high pressure cleaner is a beneficial long-term solution, amortising the cost of detergents, sanitisers and other products, as well as saving time and effort; it is also possible to use only cold water;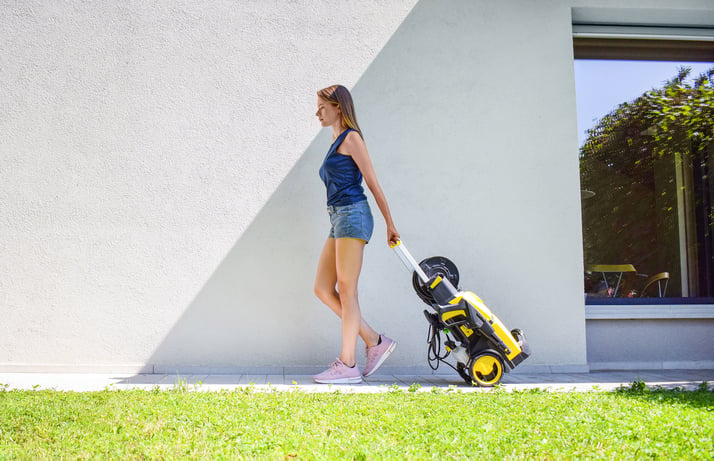 the cold water type are more affordable, compact, and perfect for outdoor home environments. They are the ideal solution if used on vehicles, walls, outdoor paving, driveways, shutters, plastic garden furniture or special paints which are prone to damage when exposed to heat. They do however use more water and require more time to clean with respect to the hot water version. Moreover, hot water cannot be used in cold water pressure washers: doing so would damage the internal components of the pump, which are not designed to withstand high temperatures.
Cleaning your home with LVR4 Plus 160 Digit
If you're looking for a domestic cold water high pressure cleaner that's compact and efficient, LVR4 Plus 160 Digit is an excellent solution. This model is ideal for frequent use, stubborn dirt, and use on large surfaces such as patios, terraces, and large paved areas. Thanks to the Digit Control system used in LVR, all the machine's operational lights can be constantly monitored, including the maintenance light, which turns on when the machine is due for a check-up to maintain its performance at maximum levels.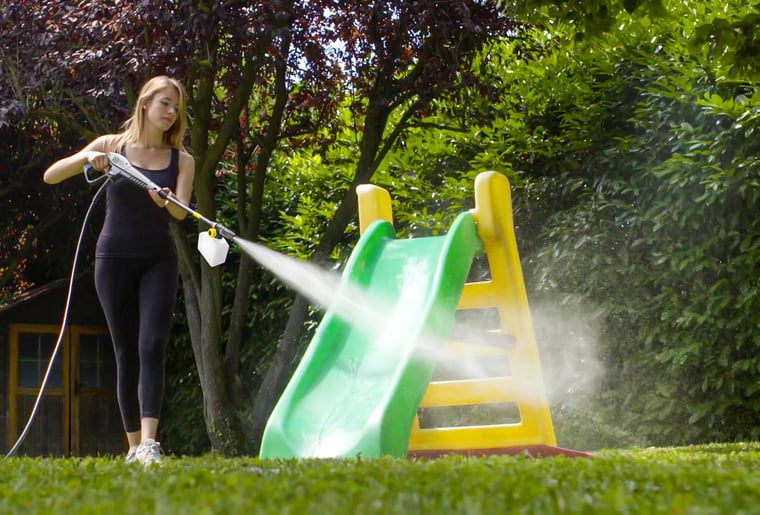 The main characteristics of LVR4 Plus 160 Digit include:
possibility to select a washing program most suited to the surface to be treated, choosing from SOFT, MEDIUM, and HARD, to ensure greater respect of the surfaces and energy savings;
accessory compartment, for even more practical use;
Automatic Stop System, which allows activation or complete stoppage of the machine by pressing the gun lever. This prevents the gaskets from overheating in the bypass phase, extends the life of the pump itself and reduces consumption;
adjustable foaming system, to avoid wasting detergent;
telescopic grip, for easy and intuitive use;
variojet nozzle with adjustable jetstream/fan spray and turbo nozzle with rotating jetstream for the most stubborn dirt;
patio washing accessory, allowing the cleaning of large surfaces with maximum yield, without water dispersal and without splashes.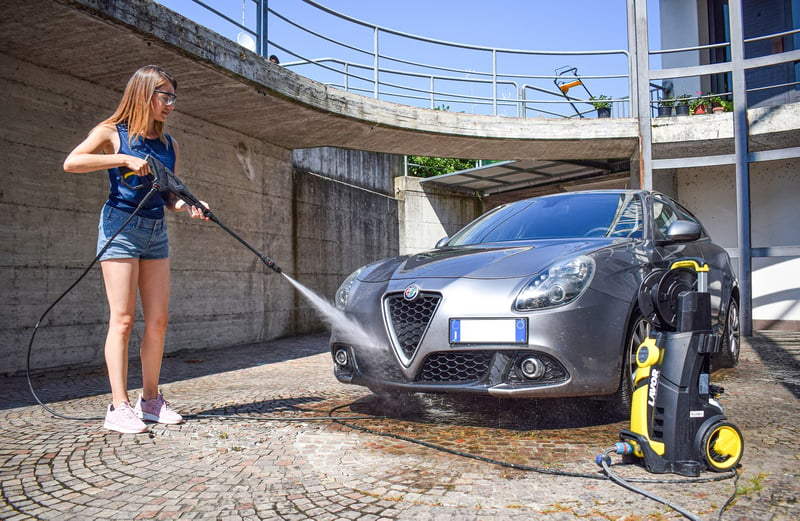 Thanks to the quick coupling system, it is easy to attach the many different accessories included, such as the foam lance, floor cleaning accessory, lance, and gun. Moreover, it is compatible with lots of extra accessories such as the pipe flushing probes, fixed brush, rotating brush, and sandblasting lance.
Rio, efficient cleaning guaranteed with the hot water high pressure cleaner
For those who battle with oily dirt on a daily basis and are looking for a truly efficient product for extremely deep, fast, and sanitising cleaning, the Rio-R hot water high pressure cleaner is an excellent choice.
This model combines the degreasing power of hot water with strong pressure, thus eliminating any type of stain while significantly saving on time and water.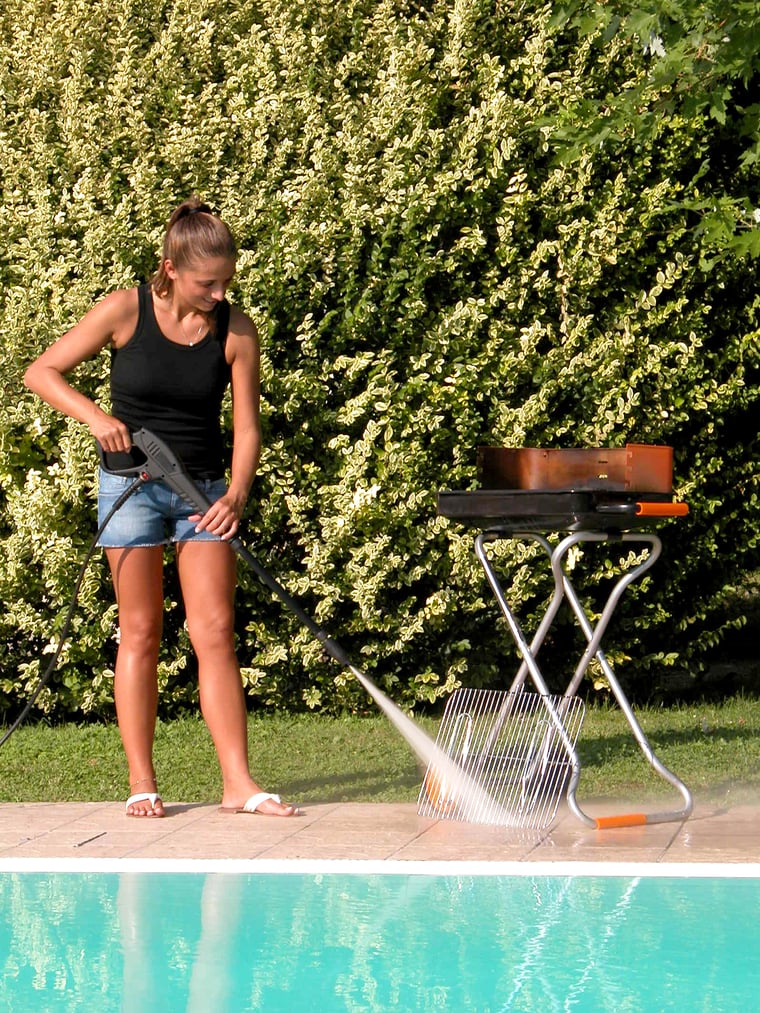 The main characteristics of Rio-R include:
a compact size to adapt to the often tight spaces of homes, but with the same high performance as professional high pressure cleaners;
a sturdy, high-performance, silent, and long-lasting induction motor;
a diesel-operated vertical boiler with steel coil with high thermal efficiency, which heats the water to a maximum temperature of 90°C;
the possibility to use hot water, or alternatively only cold water, as needed;
numerous professional accessories with M22 couplings, such as the adjustable lance, 8-metre high-performance professional hose with swivel coupling to prevent twisting, gun, and quick hose coupling with inspectionable filter.
Keep the entire house clean without effort and without stress thanks to domestic high pressure cleaners. Choose the perfect one for you and revolutionise your way of cleaning, eliminating all types of dirt and stains.