How to use a wet vacuum cleaner to clean your pool and more!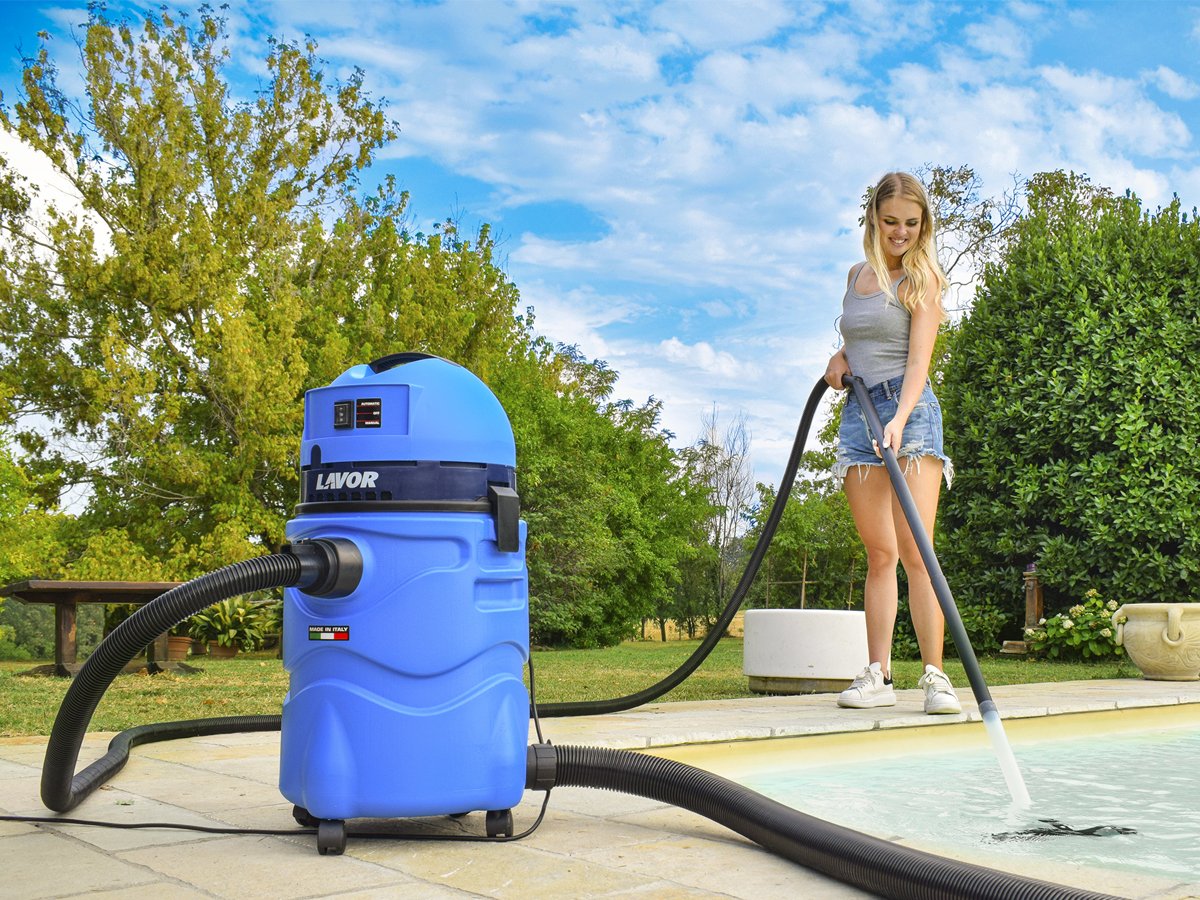 Keeping your home clean can feel like a real challenge. Especially in summer, where many activities move outdoors, dirty garages, patios and driveways, or accidentally bringing dirt, pebbles and gravel inside your
home walls can give the impression that you never really have a clean house.
Using a domestic vacuum cleaner, however, it is possible to capture all types of dirt in a very short time, removing dust and small debris with just one pass. And for those who have a pool, love to carry out maintenance activities on their car or motorcycle and also need to remove liquids from floors and surfaces, the perfect solution is the wet vacuum cleaner. Let's find out how to best use it, keeping every environment clean and dry.
Vacuum cleaner or wet vacuum cleaner?
For the removal of small debris or dust, the vacuum cleaner is the perfect ally. This tool allows you to collect and remove all types of debris in a single pass, maintaining a clean and safe environment. Using this tool for home cleaning is the tailor-made solution for those who need a quick and fast cleaning of homes, workspaces, garages, floors and furnishings,achieving an excellent result, without wasting time or taking too much effort.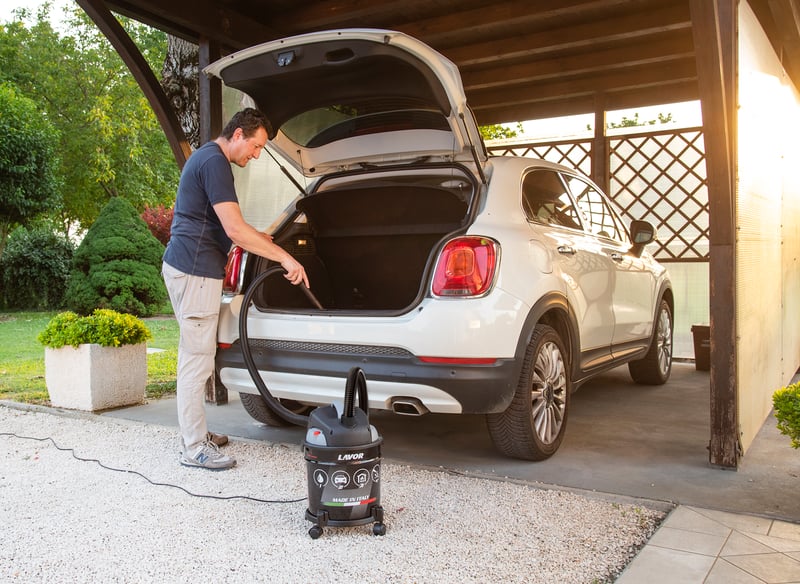 To fully understand the operation of a vacuum cleaner , it is useful to start from its structure, divided into four main units:
The cylinder head, inside which the present motor generates the vacuum necessary for the suction activity;

The filter system, necessary to separate the dust from the air. It can be made of fabric, bag or cartridge (washable or HEPA);

The collection container, made ofplastic or steel, inside which a collection bag for vacuumed debris can be inserted or not;

The suction hose, which can be equipped with various specialised accessories (nozzles for floors, flat lance for slits, brushes for fabrics, etc.), for even more effective suction and perfect cleaning.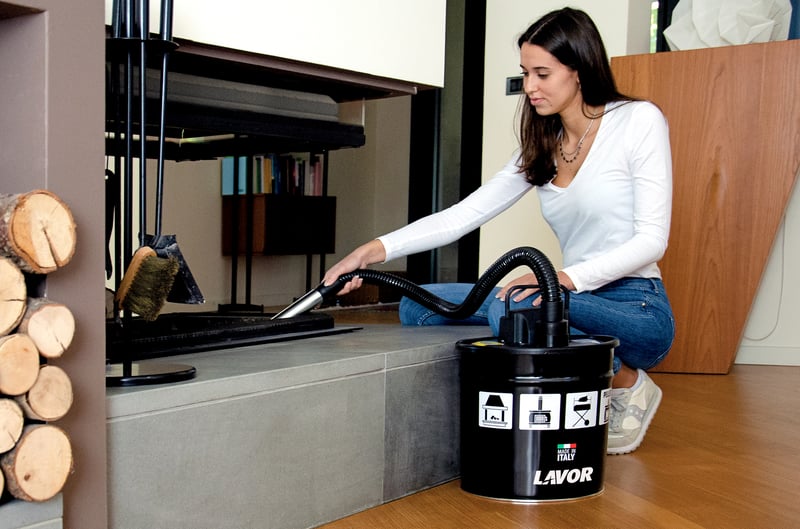 Precisely because of the need to be able to intervene in different environments, dirt and contexts, it is possible to access different subcategories of vacuum cleaners, with specific features to meet every need of your home. Among the various solutions, such as ash vacuum cleaners and carpet cleaners, an excellent product forcleaning garages, patios, swimming pools and ponds is the wet vacuum cleaner.
As the name suggests, this cleaning product not only acts on dust and debris, but also captures all kinds of liquids with a single pass, such as water, oily residues or emulsions.
The structure of the liquid aspirator is similar to that of a normal aspirator. Inside the head, however, there is a "floating" system that blocks the suction if the tank is "too full". Furthermore, the filter system is not present here, since the air is automatically separated from the water by gravity.
All the advantages of wet vacuum cleaners
Thewet vacuum cleaner is the perfect solution for those who need to rely on an vacuum cleaner that not only removes dust, dirt and debris, but also quickly removes any type of liquid. This product is particularly useful for those who:
performs maintenance activities on cars, bicycles and scooters, where the use of oily substances or special detergentsis common. In fact, inside garages it is easy to produce solid or liquid dirt. By using this product for professional cleaning, it is possible to have an environment that is always clean, intervening effortlessly and quickly, even with frequent use;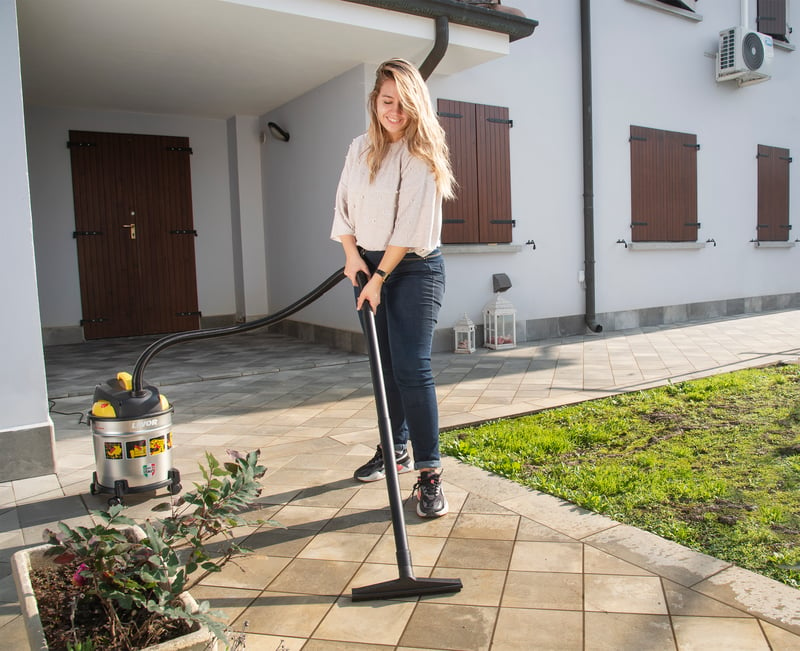 owns a pool or pond and needs to keep these environments clean and sanitised. Cleaning the bottoms of swimming pools and other water collection environments is not easy. Using means for traditional cleaning can take hours and hours of intervention, nullifying the relaxation and fun that a pool offers in the summer. Using a wet vacuum cleaner, also in combination with other tools such as a high pressure cleaner, allows you to simplify and speed up every cleaning operation, always obtaining an excellent result in a very short time.
Simple to use and extremely easy to handle, the liquid aspirator reduces downtime for cleaning, offering an environment that is not only clean but also safe in a few moments. In addition, the timely intervention of this tool allows you to act quickly even on extraordinary events, securing flodded areas, without relying on unsuitable solutions that could be dangerous.
How does a wet vacuum cleaner work? Let's discover Swimmy!
To choose the perfect liquid aspirator for your home , it is important to evaluate the type of use,the width of the surface on which to intervene and the versatility you need for your home cleaning.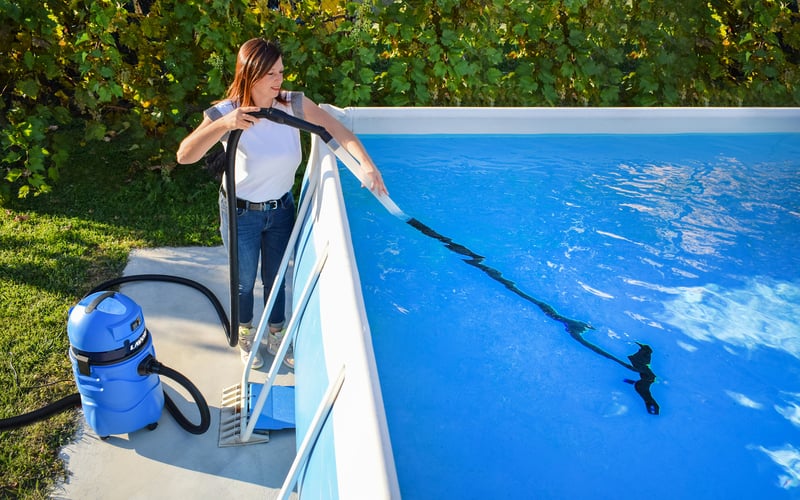 An excellent product for removing debris and liquids is Swimmy, a wet vacuum cleaner with a highly versatile muted motor, thanks to the many included and compatible accessories that make it the perfect tool to remove all types of dirt and liquid. Thanks to these features, Swimmy is an excellent 3-in-1 solution, while at the same time fulfilling the role of:
vacuum cleaner for swimming pools, acting quickly on the bottoms of pools, ponds and other areas containing water and instantly removing leaves, hair and dirt of all kinds that can settle on the bottom;

wet vacuum cleaner, instantly removing all types of liquids, such as water, oily substances, kitchen residues, milk, eggs and much more. Also in this case, Swimmy can be used as any vacuum cleaner: here, however, the suction is not limited to removing only solid debris but also acts on any liquid, for a double cleaning effect;

vacuum cleaner, acting on tile floors, stone, carpet and other materials, for the removal of coarse dirt, dust, debris and more. In fact, by equipping the suction tube with the brushes and applying the special motor filter provided, it is possible to use this tool like any vacuum cleaner, instantly obtaining an excellent result. On the other hand, using more specific accessories such as the slit nozzle, it is possible to intervene between the leaks and in smaller spaces. In addition, it can be used for cleaning your car, acting on the seats, mats and removing dust, dirt and debris that can settle around the handbrake area, dashboard or side drawers.
Clean your pool with the Swimmy wet vacuum cleaner
Those who own a pool know how extremely tiring and frequent it can be to clean and maintain it. To relax and enjoy it to the fullest, it is important to be able to be in a clean environment, guaranteeing the whole family a safe space where they can spend a few hours of leisure in the open air.
The use of the Swimmy wet vacuum cleaner for cleaning pools or ponds is very simple:
the suction hose can be used with rigid extensions, brushes or nozzles, according to your needs, suitable for all surfaces;

it is not necessary to empty pools and ponds to intervene. Swimmy also works perfectly with the hose immersed in water;

it is important to maintain a recommended safety distance of 2 metres between the appliance and the pool. While the hose can operate in water, it is essential to ensure that the rest of the structure is well away, so as to preserve its functionality and maintenance. To support you and simplify your cleaning, this wet vacuum cleaner is equipped with several extensions that make even the deepest cleaning very easy;

thanks to the special filter bag to be applied to the drain pipe, it is possible to return the sucked water directly to the pool. To do this, simply immerse this part in water, starting this specific feature. In this way, the vacuumed water can easily return to the ponds and pools, clean and free of residues;

make sure to put all the necessary filterson it. The use of filters is essential to protect the motor (sponge filter that protects against splashes) and correctly collect dirt (net filter), isolating it from clean water.
After using the wet vacuum cleaner to clean your pool or the surfaces of your home, remember tocheck the condition of each part and accessory, clean the filters correctly and store it in a safe place until the next use, even with the help of the practical wheels.
With Swimmy you can find the ideal solution for all your cleaning needs, inside and outside your home. Live in a clean and safe environment, without stress and fatigue, with frequent and effective cleaning at all times of your day.