High-pressure cleaner: with an electric motor or combustion engine?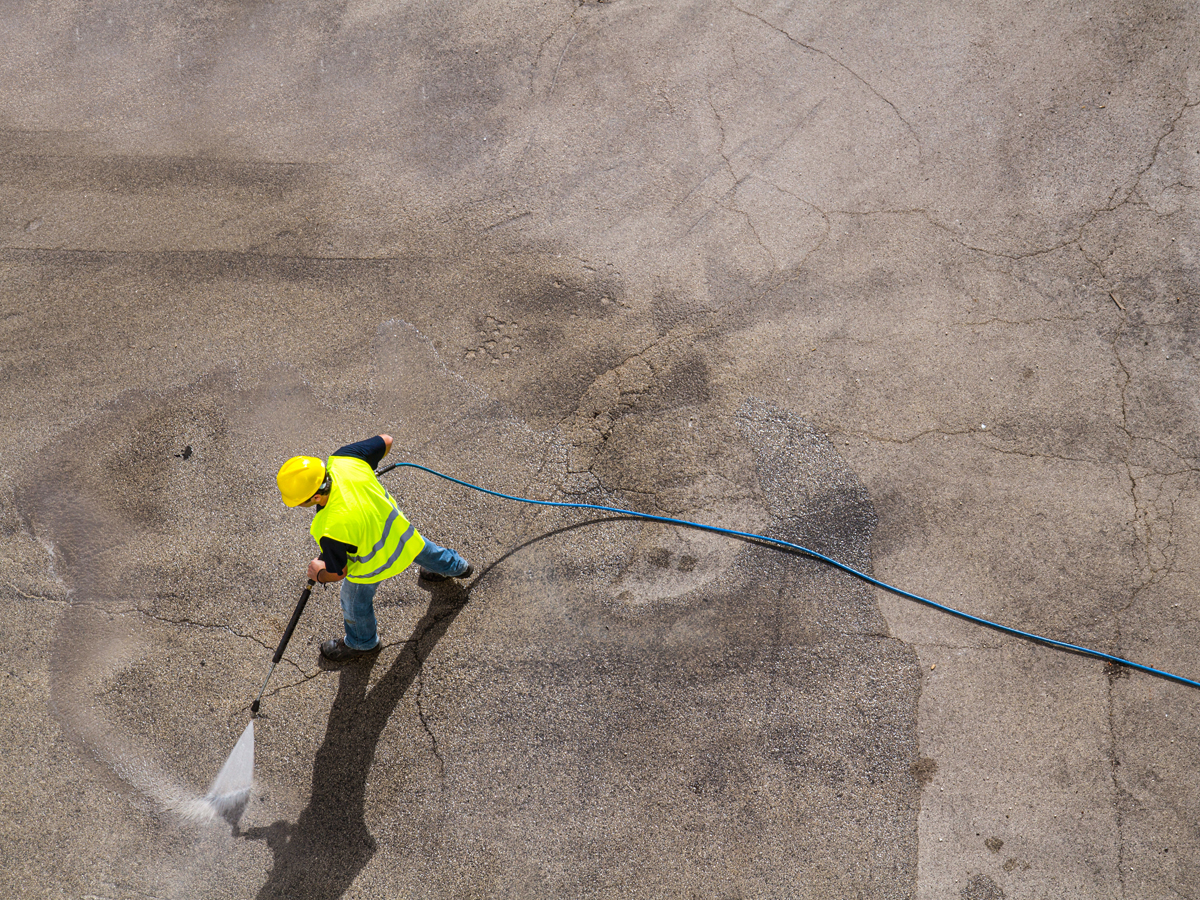 Some fundamental key parameters for choosing a high-pressure cleaner, such as size, weight, manoeuvrability, durability, performance and power are linked to a single important aspect: the motor or
engine, that can be either electric or endothermic, i.e. combustion.
Typically, electric high-pressure cleaners are suitable for use both indoors and outdoors (where there are drainage channels), while the models with combustion engines can only be used outside. The latter do not require an electrical connection and are, therefore, virtually autonomous units that be moved and used wherever they are needed.
So, let's take a look at the main differences between these two types of engines and how to choose the right model based on your cleaning requirements.
Endothermic (or combustion) high-pressure cleaners: pros and cons
The endothermic high-pressure cleaner has either a diesel- or petrol-powered engine and, therefore, requires a tank, the weight of which affects the structure of the entire machine. It needs a sturdier tubular metal frame, made of a heavy-duty, durable and impact-resistant material. These products can also be easily lifted for work in particularly difficult conditions.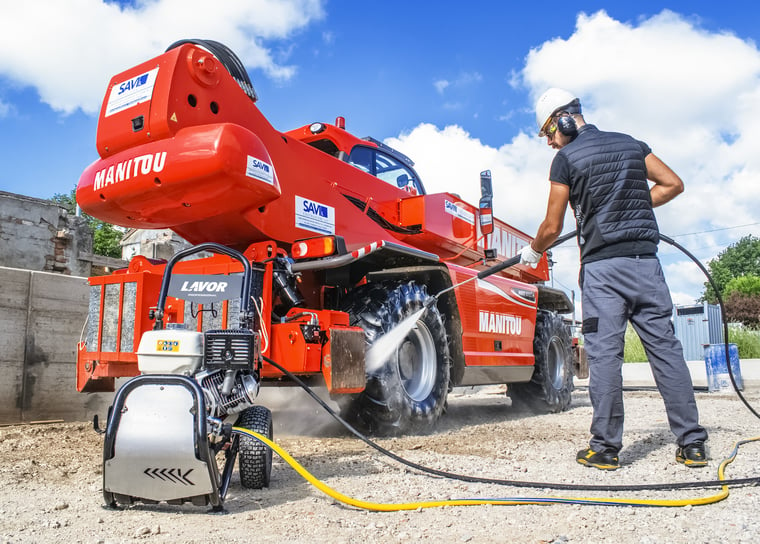 The main benefits of high-pressure cleaners with combustion engines are:
More practical for moving or using outside. The engine is autonomous and the high-pressure cleaner does not need to be connected to an electrical outlet that may not be available at some sites. It is the ideal solution for large spaces, outdoor cleaning or in unconventional settings with no electricity supply available;
Greater operating power and performance. With a combustion engine, the high-pressure cleaner can generate a greater water flow rate and power - up to 500 bar in top-of-the-range professional high pressure cleaners.
Thanks to its improved performance and stronger and more durable structure, the high-pressure cleaner with a combustion engine is ideal for particularly heavy-duty cleaning, such as removing graffiti, cleaning sewers or drains on building sites or large industrial areas and farms. They are among the most widely employed models in the shipping industry as well, for use in unconventional environments and applications.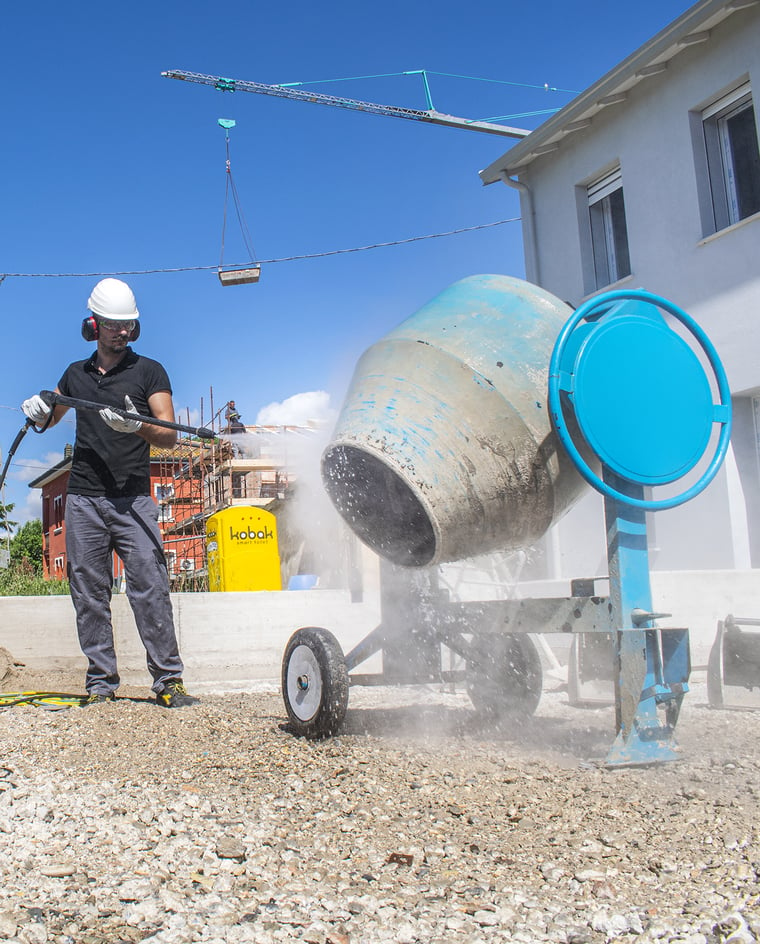 Depending on the usage, however, certain disadvantages may arise, such as:
The exhaust produced by the engine is comparable to that of a car or scooter. For this reason, it is important not to use this type of model indoors in closed spaces;
Increased noise, caused by the endothermic engine.
Purchasing this type of machine is an excellent long-term investment for large spaces which require an extremely professional and high-performance solution.
Electric high-pressure cleaners: pros and cons
They are less noisy and more practical and versatile than models with combustion engines and have a more comprehensive use in many fields of application. Electric high-pressure cleaners are compact and manoeuvrable. To operate them, they need to be connected to a power outlet, such as the classic 220V plug or, in the case of industrial environments, up to 380V.
The reduced noise level and the absence of exhaust fumes are two of the main benefits of cold-water electric high-pressure cleaners and hot-water models, which are used without igniting the internal burner. If hot water needs to be used, it is, again, important to ensure that you are operating in an environment with a proper system for extracting fumes and exhaust gases produced by the water heating system. The disadvantage is, however, the need to be connected to the power supply. In small environments, the range of use is limited and should not present any particular problems. If not, simply use an extension cord to remedy the problem and get the best cleaning and performance from your high-pressure cleaner.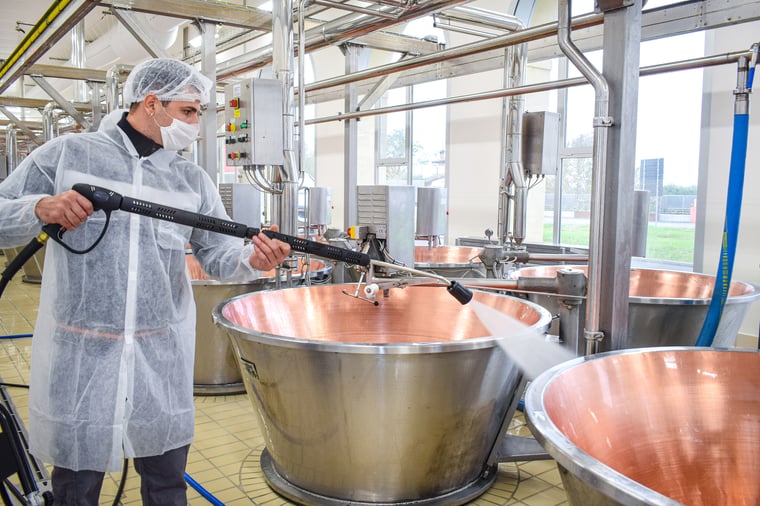 Is a high-pressure cleaner better with a combustion engine or electric motor?
Both electric and endothermic high-pressure cleaners are high-performance solutions that guarantee an excellent level of cleanliness in a short time. If you are undecided on which model to choose, it is important to consider the type of power supply available, the environment in which the machine will be used and the type of performance expected in terms of time.
If you do not have an electrical outlet or are looking for an autonomous model that can be moved frequently, even in large spaces, the model with an endothermic engine is the ideal solution.
If you are looking for a high-performance machine that can be used both in outdoor and indoor areas such as food processing industries, warehouses and logistics, the electric high-pressure cleaner is the ideal solution.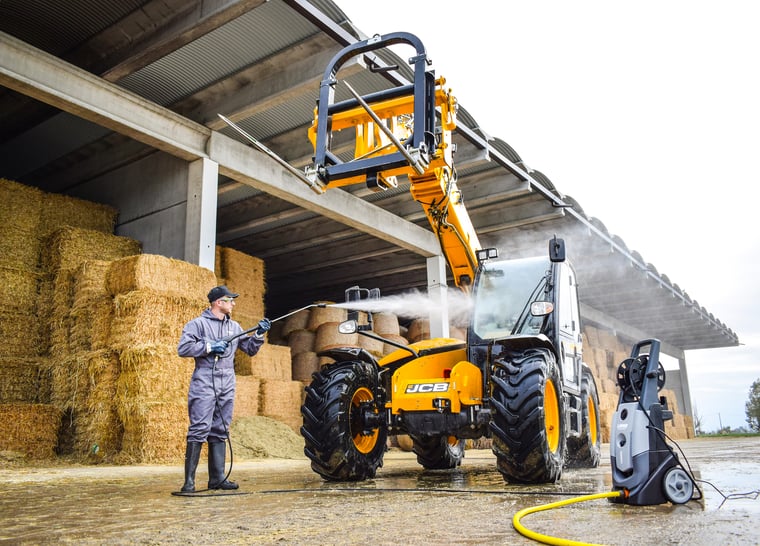 Professional high-pressure cleaner with electric motor: HNR XL
If you have an electrical outlet and want to purchase a highly professional machine with high quality standards, an excellent solution is the HNR XL electric high pressure cleaner.
This high-pressure cleaner has a pressure that reaches up to 250 bar and a flow rate of 1260 l/h, depending on the model chosen. Its key features include:
A pump with nickel-plated brass head, which provides greater resilience and resistance to the chemicals used for washing;
1450 rpm, which guarantees a longer service life thanks to its low revolution speed;
Water-cooled motor (in three-phase models), which allows lower temperatures and greater reliability and durability.
This high-pressure cleaner is extremely versatile and suitable for different areas of use and includes several compatible accessories, such as the 350 bar gun, 600 mm coated lance with quick coupling, high-pressure nozzle for even more precise and localised cleaning, and the 10 metre high-pressure hose with quick coupling.